Four Planets, the Moon and a Telescope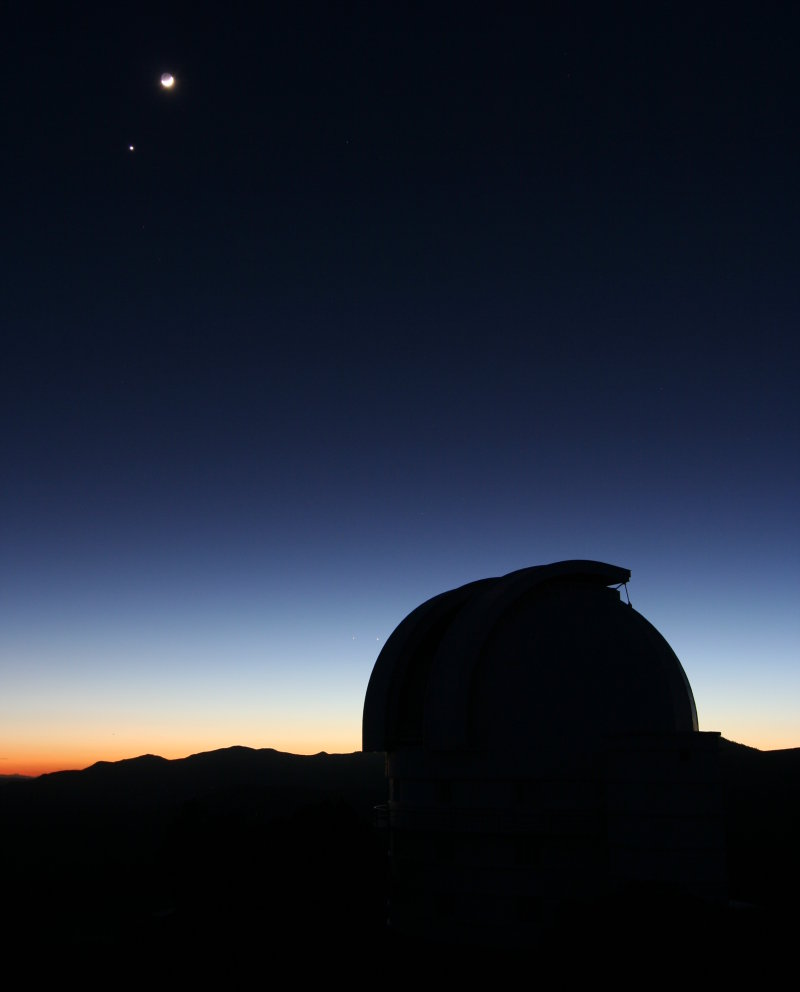 Move your mouse cursor over the image to see object labels. Javascript support in your browser must be enabled.



On Dec. 31, 2008, four bright planets were visible after sunset: Mercury, Venus, Jupiter, and of course Earth in the foreground. The photo was taken from the catwalk of the 2.7-meter Harlan J. Smith telescope at McDonald Observatory in the Davis Mountains of West Texas and shows the dome of the 2.1-meter Otto Struve telescope.
Special thanks to Bill Wren for arranging this visit.
| | | |
| --- | --- | --- |
| Camera | : | Canon EOS 350D |
| Lens | : | Tokina 12-24 mm zoom at 6.3/20 mm |
| Date | : | 31 Dec. 2008, approx. 18:50 CST |
| Exposure time | : | 4 s |

Back to image gallery
---

© 2008 Axel Mellinger
Send comments and bug reports to: axel.mellinger@arcor.de