Comet C/2000 WM1 (LINEAR)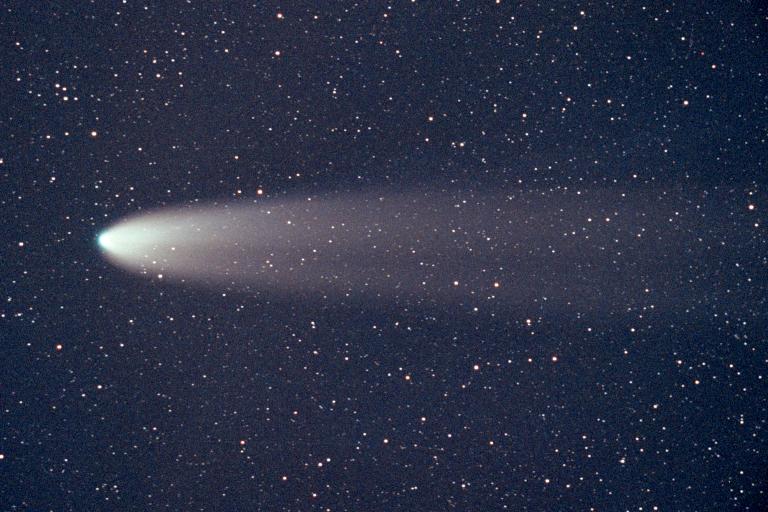 After a nice northern hemisphere visibility in the fall of 2001 (which I missed due to a busy work schedule), the comet moved south and faded from view in mid-December. Unexpectedly, it experienced an outbust on January 27, 2002. In February, I had a chance to photograph this comet during a trip to South Africa and Namibia.

Apart from the forked dust dail, the image also shows a very faint ion tail, which is better displayed in this histogram-equalized image.
| | | |
| --- | --- | --- |
| Instrument | : | Vixen R200SS 8" f/4 Newtonian with coma corrector |
| Mount | : | Vixen Super Polaris DX |
| Guiding | : | ST-4 autoguider |
| Film | : | Kodak PJ400, hypered |
| Date | : | 10 Feb. 2002, 02:34 - 02:49 UTC |
| Site | : | Cederberg Observatory, Western Cape Province, South Africa |
| Image # | : | 2002-01/17 |

Back to image gallery
---

© 1996-2015 Axel Mellinger
Send comments and bug reports to: