Comet C/2000 WM1 (LINEAR)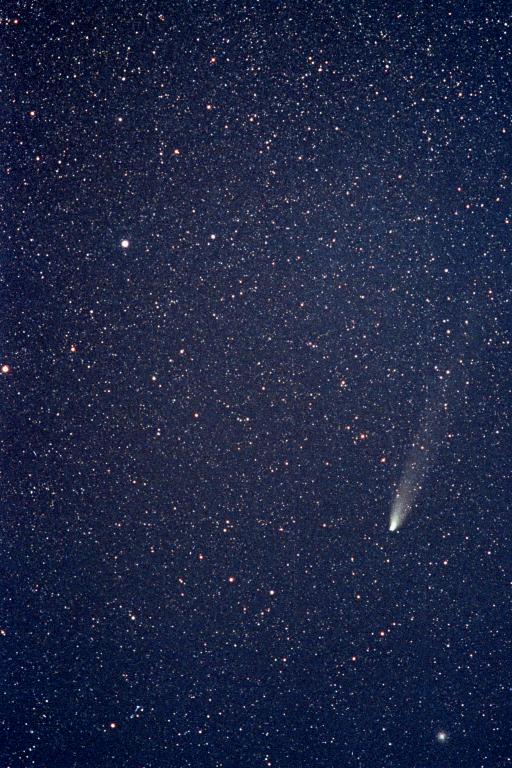 After a nice Northern Hemisphere visibility in the fall of 2001 (which I missed due to a busy work schedule), the comet moved south and faded from view in mid-December. Unexpectedly, it experienced an outbust on January 27, 2002. In February, I had a chance to photograph this comet during a trip to South Africa and Namibia.

This telephoto image was taken in the morning twilight hours of Feb. 18, 2002 at the Hakos Guest Farm in central Namibia. Near the lower right corner, there is the very loose globular cluster M 55. The brightest stars on the left hand side of the image are z and t Sgr in the handle of the teapot.
| | | |
| --- | --- | --- |
| Instrument | : | 135 mm f/2.8 Minolta telephoto lens |
| Film | : | Kodak PJ400 |
| Date | : | 18 Feb. 2002, 03:36 - 03:44 UTC |
| Site | : | Hakos Guest Farm, Namibia |
| Image # | : | 2002-03/01 |

Back to image gallery
---

© 1996-2015 Axel Mellinger
Send comments and bug reports to: